Give your body and mind healthy impulse! Enjoy relaxed seakayaking in beautiful nature of Brno dam and amazing views to Veveri castle.
More and more active people get in love with amazing feeling of seakayaking. Join us paddling on seakayaks across Brno dam. Beginners or experienced paddlers are welcomed, event is also suitable for families with kids.
Enjoy two hours of relaxed paddling under supervision of seakayak instructors. They will help and guide you through the entire trip.
Who? 
The kayaks are stable and suitable for absolute beginners. Single, couples, friends or families with kids are welcomed and trip plan adjusted to everyone's abilities. You will be equipped with kayak, paddle and life vest. Choose single kayak, double kayak.
TIP: If you are group of 6 - 10 people, we can organize this event for you any time you wish. Give us a call or send us an email with date and time suitable for you.
Where?
Meeting is at Brno, Kozí Horka, station of water rescue team.
Look into the map or use GPS: N 49°14.27393', E 16°30.35312'
The trip:
After the meeting at Kozí Horka, your instructor show you how to deal with the kayak, paddle and life vest. He will help you to board the kayak and give advices how to paddle efficiently, how to do good left or right turns etc. Everything is pretty easy, you will get familiar with the boat pretty fast. Kayaks are very stable, no risk of flipping over. After the introduction we will paddle towards Veveri Castle. If everything goes fine we should reach the castle in less than an hour, have a break, take photos and prepare for the trip back. Going back is easier thanks to the water flow.
When?
May - September: Every Tuesday and Thursday 6:00 PM - 8:00 PM and Wednesday 7AM  - 9 AM
July and August: Every Tuesday, Wednensday and Thursday 6:00 PM - 8:00 PM and Wednesday 7AM - 9 AM
Any time you wish. If you are group of 6 or more, let us know when and where you wish to start the trip.
Price:
350 CZK / per person on single seakayak
550 CZK / for two on double seakayak
If you want to paddle with insruktors, you will pay 1500,-Kč for group
You can use the multiple ticket - prices are following: 5 lessons 1600 CZK, 10 lessons 2900 CZK, 15 lessons 3900 CZK, 20 lessons 4800 CZK. The ticket is portable and valid until 31.12.
Price includes rental and transport of the seakayak, paddles, life vests and other accessories. Also includes services of instructor who helps you set the boats and guide you through the trip.
Reservation:
Please reserve your kayak / kayaks in advance. Latest reservation possible is 3 hours before scheduled start of the trip. You can use the contacts listed below, or the contact form.
Contacts:
E-mail: info [at] sunsport [dot] cz phone: +420 734 202 222, or the contact form below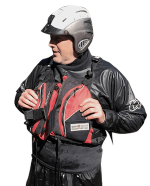 Mám zájem
Přihlášky, informace, dotazy.